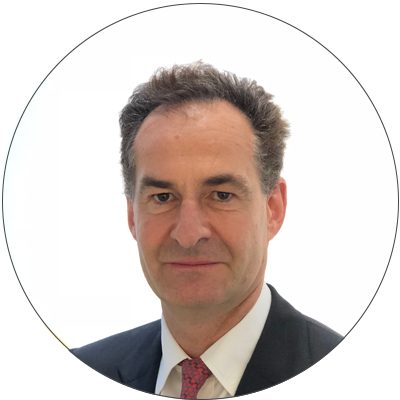 Brian started his career in 1988, when he joined De Beers and held executive positions in the rough diamond market management, diamond trading and mining divisions.
After leaving De Beers, Brian joined his family's company, the Anglovaal Group, a diversified mining and industrial conglomerate, established in 1932. in 2001 Brian and his brother sold the controlling interest in Anglovaal Mining through Anglo American Plc, to create most of what is now African Rainbow Minerals Limited, South Africa's largest listed black empowerment company.
Since the sale of Anglovaal, Brian Menell has managed or been a key participant in projects and businesses across sub-Saharan Africa. These range from building the Koidu Kimberlite Diamond Mine in Sierra Leone, development of the largest private petroleum products Tank Farm and deep water jetty in Apapa Port in Lagos (sold to Glencore in 2008), the Kisumu Ethanol Plant in Kenya, and development of the EOV off-shore oil field in Gabon (as First Africa Oil Plc. merged with Bowleven Plc in 2007).
Through the Kemet Group, which Brian founded in 2010, he has managed a wide portfolio of private natural resource interests, including Tin and Tungsten in the Great Lakes Region, bauxite in West Africa, oil field developments and exploration in West and Central Africa and diamond exploration in Canada, gold in East Africa and the CIS.
In 2017 Brian founded and serves as Chairman and CEO of TechMet Ltd. TechMet acquires and manages projects that produce, process and recycle the key strategic technology metals that go into batteries, electric vehicles and renewable energy systems – cobalt, lithium, nickel, tin, tungsten, rare earth metals, and vanadium.
Brian is Non-executive Chairman of Brazilian Nickel and sits on the board of Li-Cycle.